For over 4 decades, Duct Asia Engineering Co., Ltd. has been designing, manufacturing, and installing SMACNA standard air conditioning and ventilation ducts. With our team of more than 100 expert engineers, we provide excellent services and products to serve customers in a variety of industries, ranging from department stores to accommodations and industrial factories.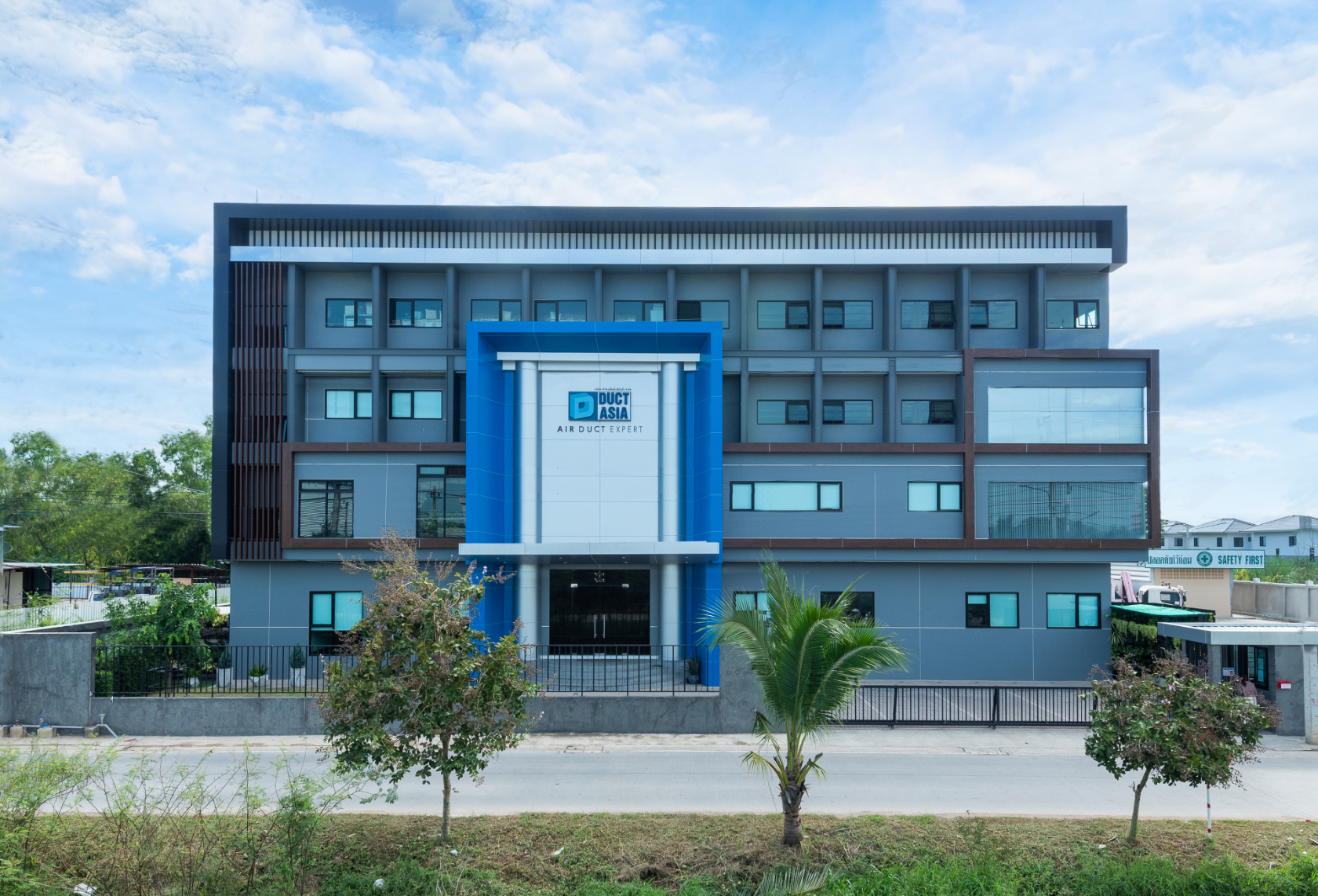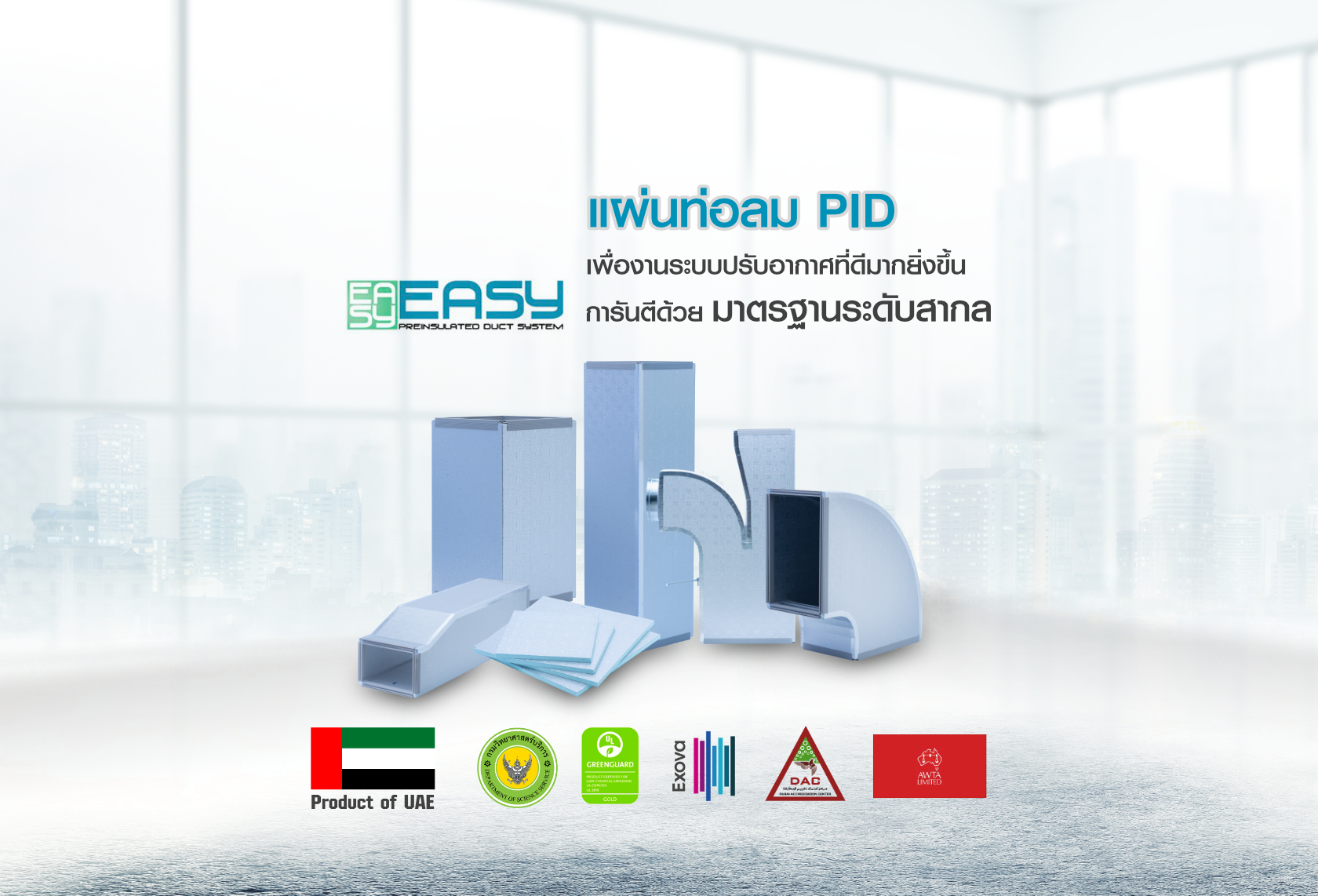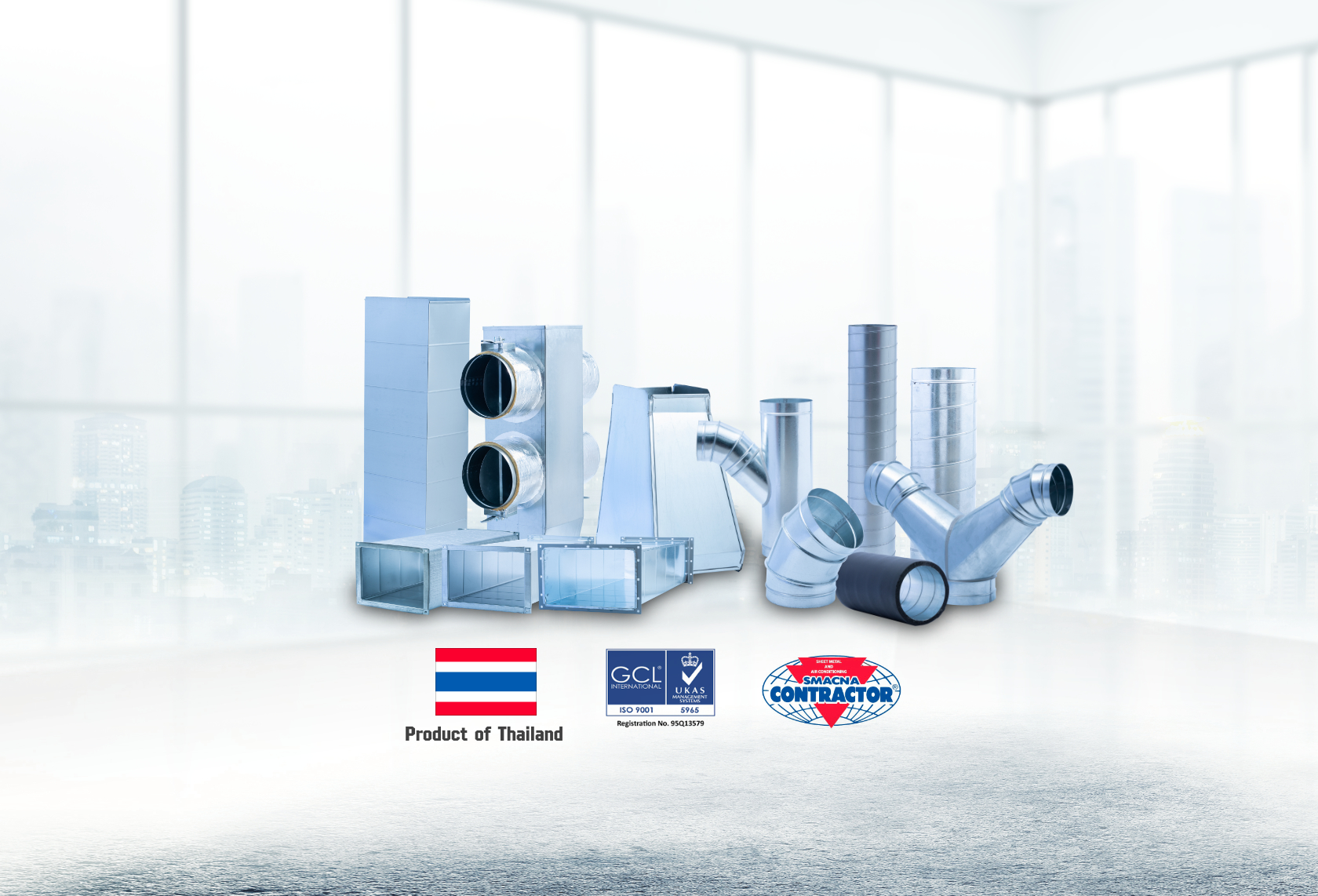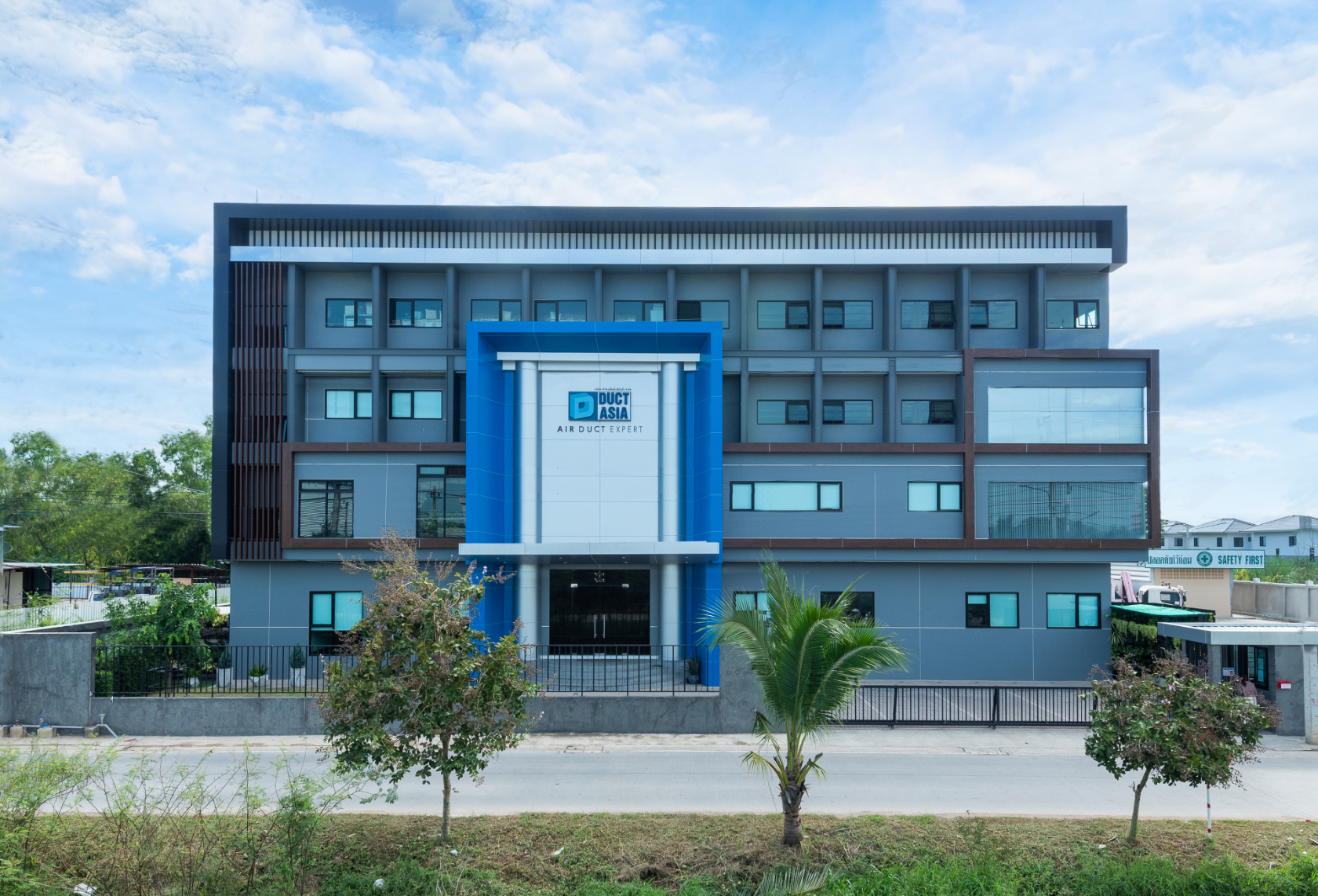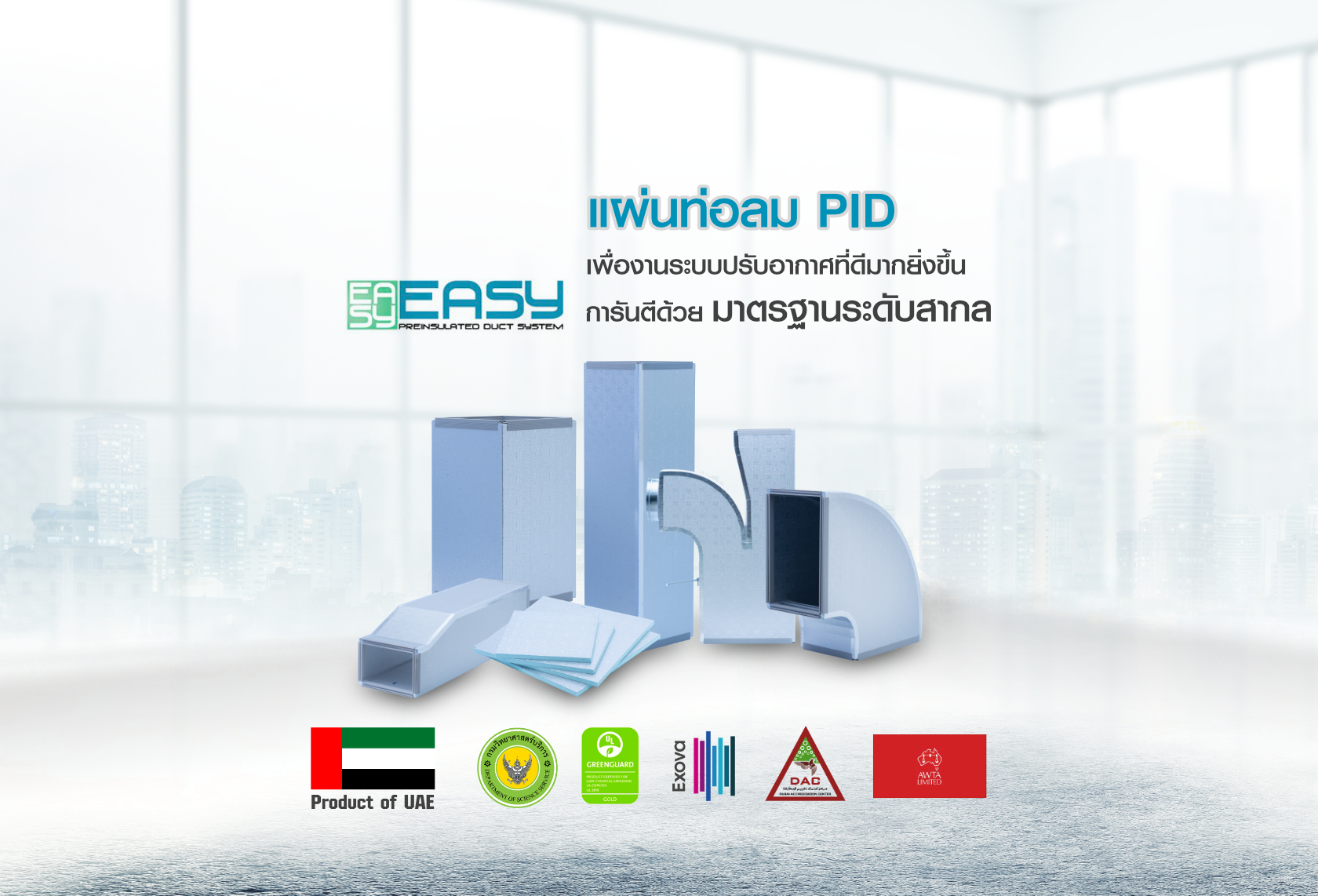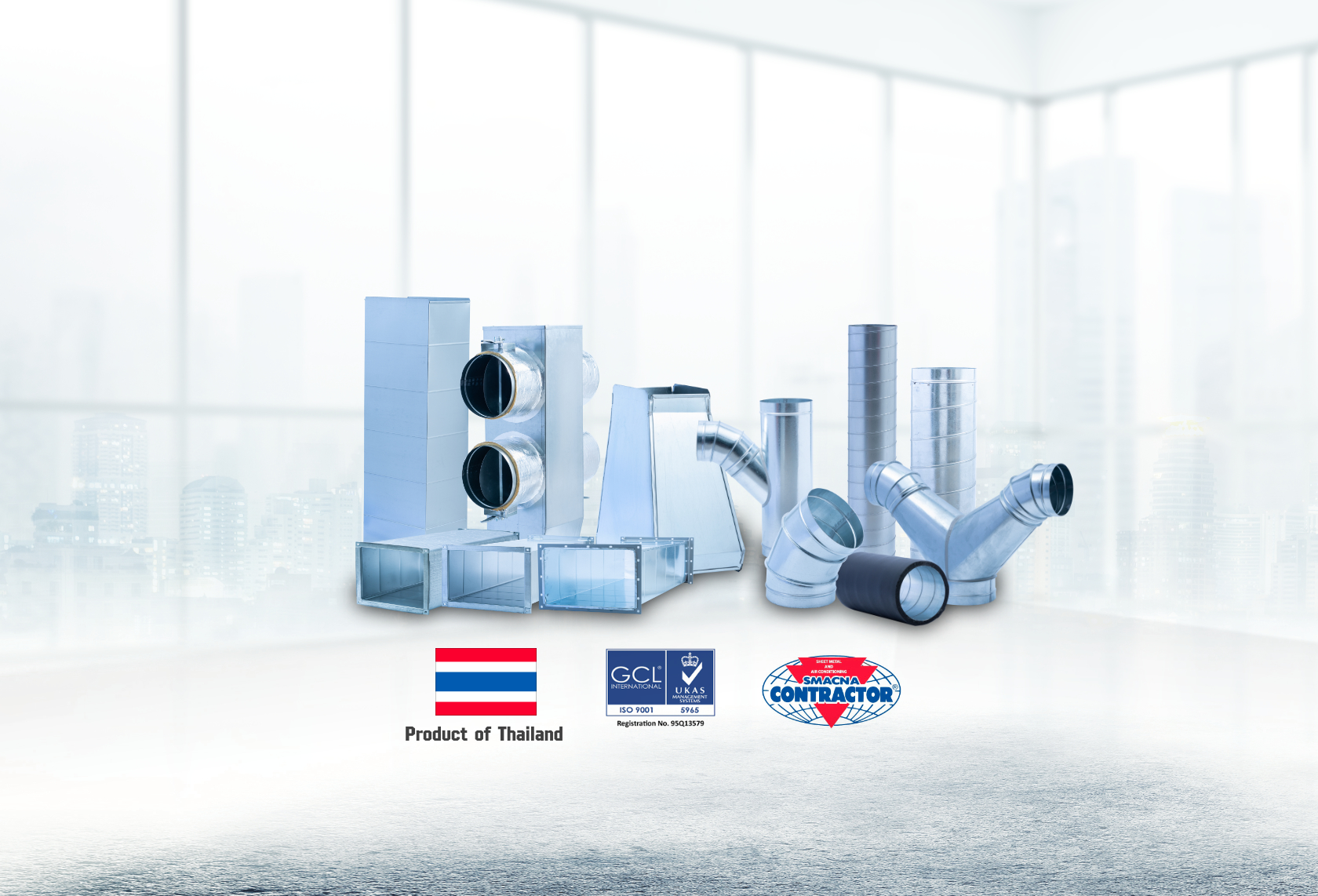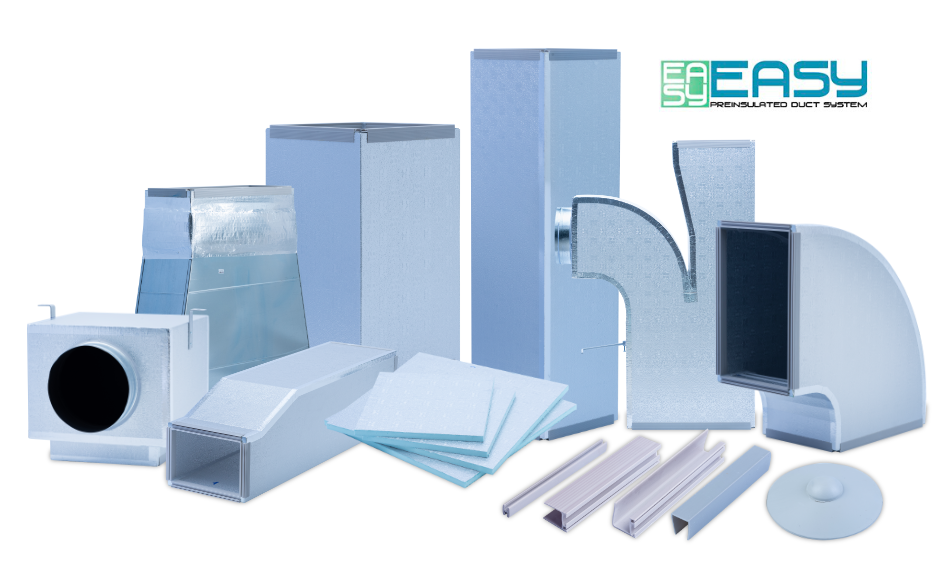 PID ( Pre-Insulated Duct )
Pre-Insulated Ducts : This latest air duct model has the innovation to improve air quality while saving energy. It is easy to install and fire retardant. EASY PIDs from United Arab Emirates with guaranteed international standards.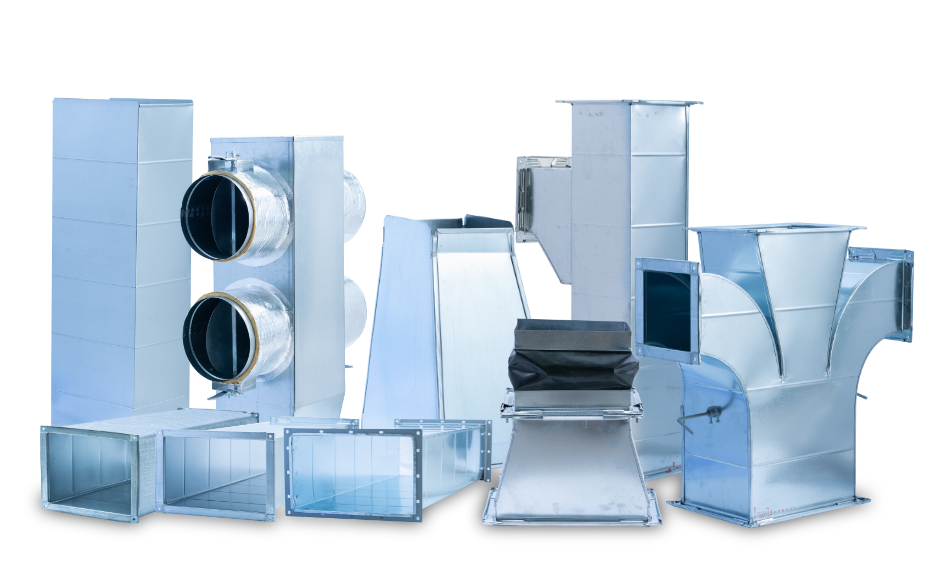 Rectangular ducts are made from galvanized or stainless steel. The sheets are cut and folded into the desired shape. Moreover, customers can order the ducts to be sprayed with oil paint or powder color into the tone they wish.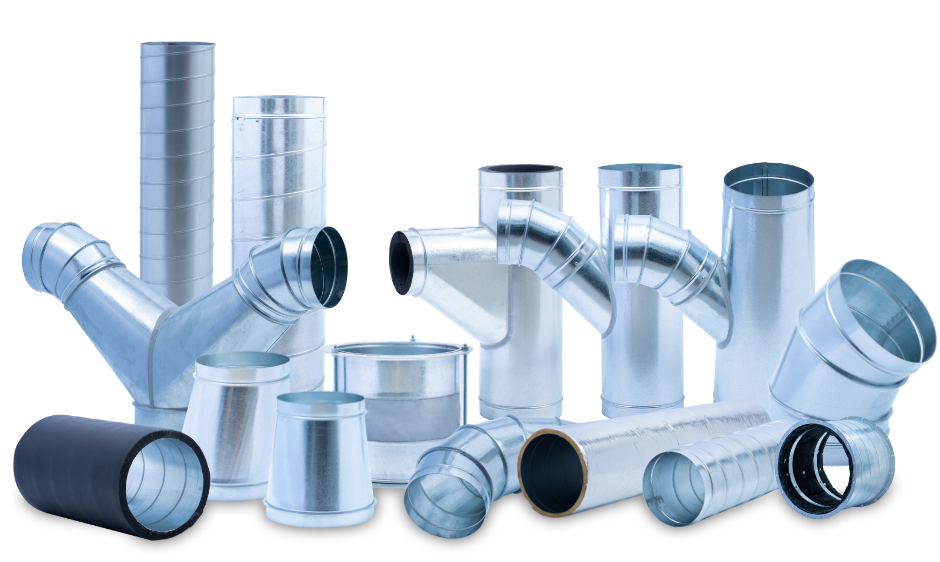 Spiral round ducts are rolled into shape and have double seams. The ongoing spiral form not only strengthens the duct but also neatens the appearance.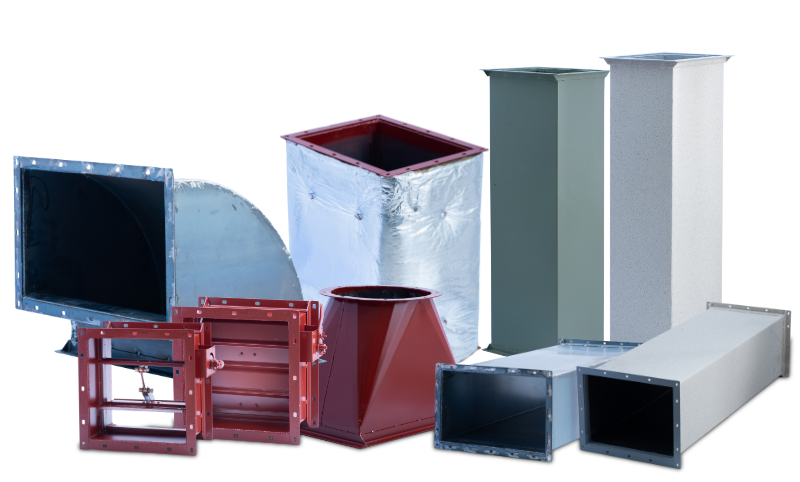 Black steel welding ducts are preferable for ventilating air and smoke from kitchens.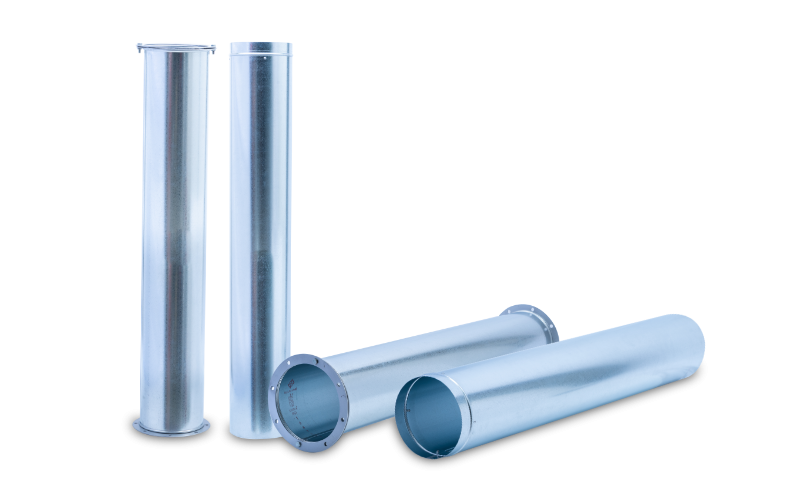 These ducts have a straight long seamline. The inside is smooth and has a double seam fold which is pressed by a modern machine.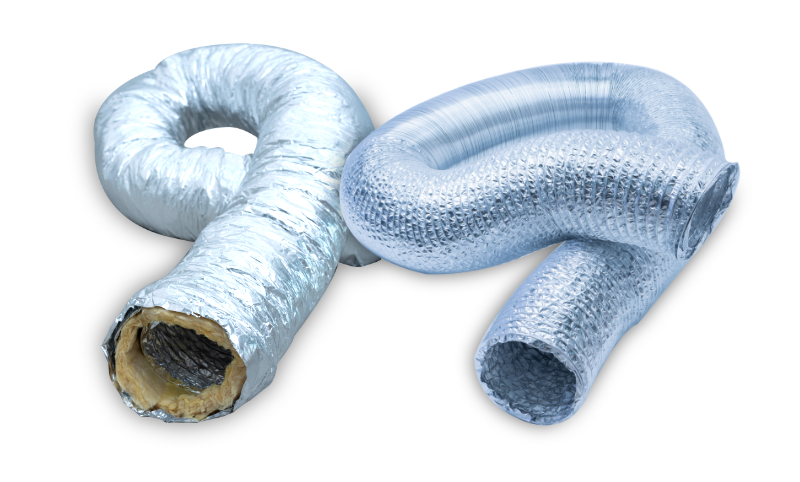 These highly flexible ducts are made from aluminum foil and polyester. Also, Suitable for all type ventilation fans.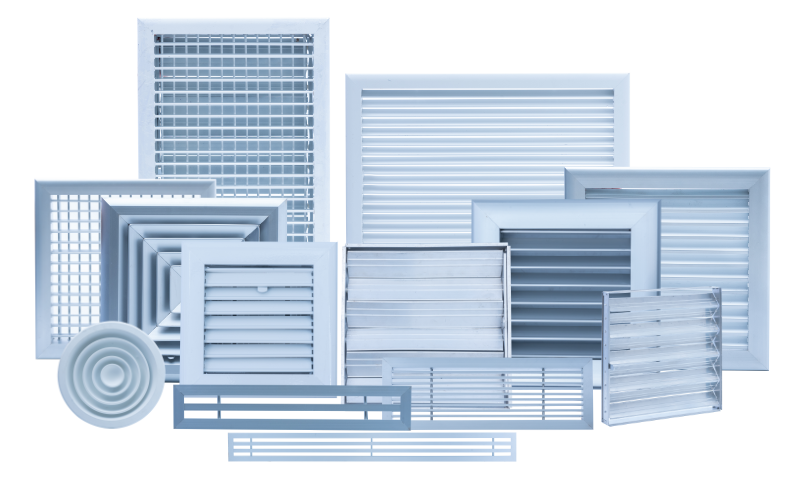 Air grilles help disperse air to a designated area for air conditioning or ventilation purposes.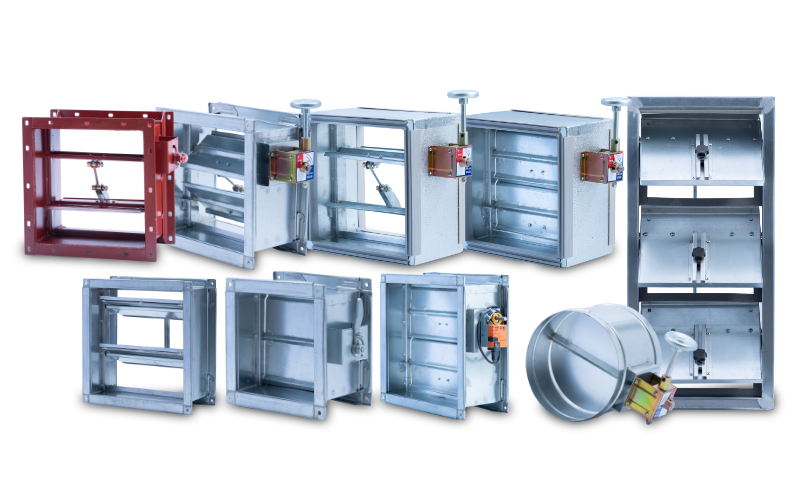 Dampers are used in ducts to adjust the airflow and direction. It prevents air from automatically flowing backwards or adjusts the airflow in order to maintain the temperature and moisture in each room.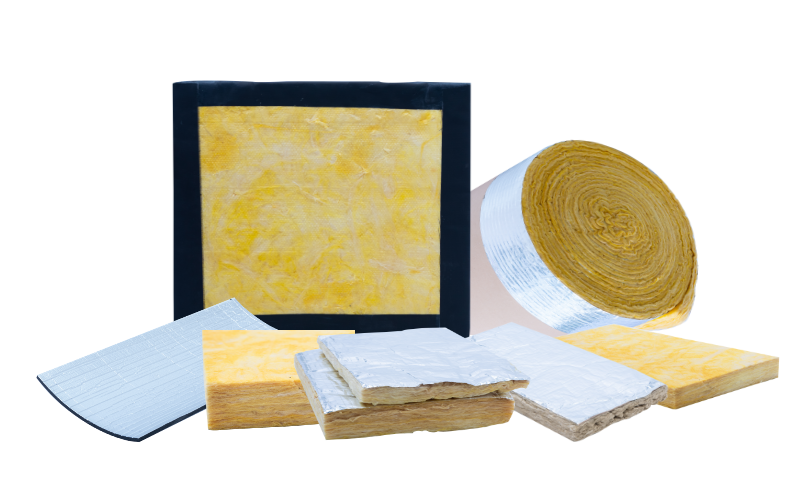 Thermal Insulation that we distributed include closed cell insulation, fiber glass insulation, and rockwool insulation.
From 1977, Duct Asia Engineering Co., Ltd. has applied our expertise to select the best air conditioning and ventilation materials and products to suit each of our customer's businesses and demands. We thrive on honesty, punctuality, and quality work which are the foundations to the trust we have received from customers in nearly all industries.
Commercial Building
Office Building
Industrial factory
Hospital
Residential & Hotel
International Projects
Others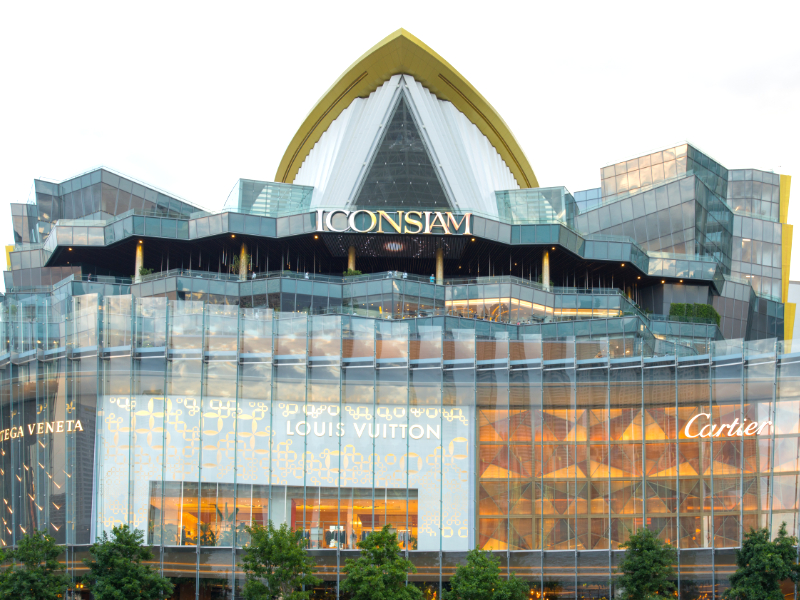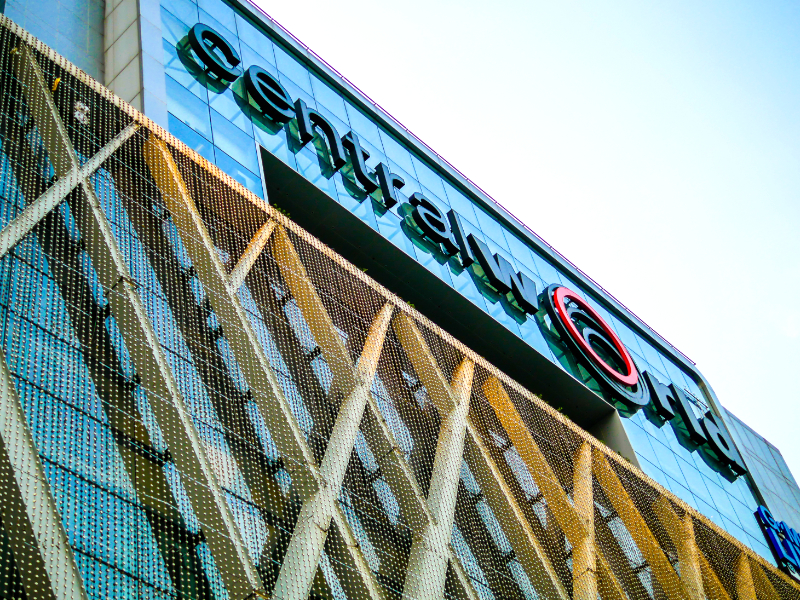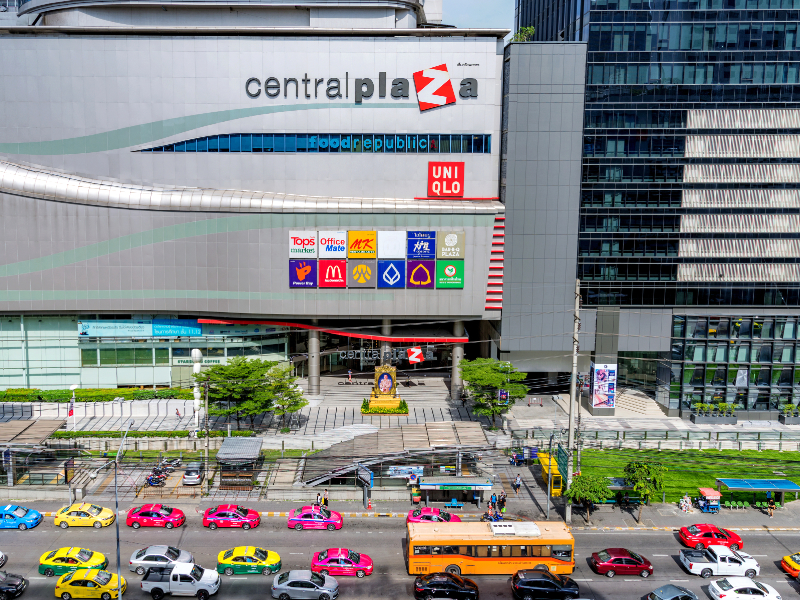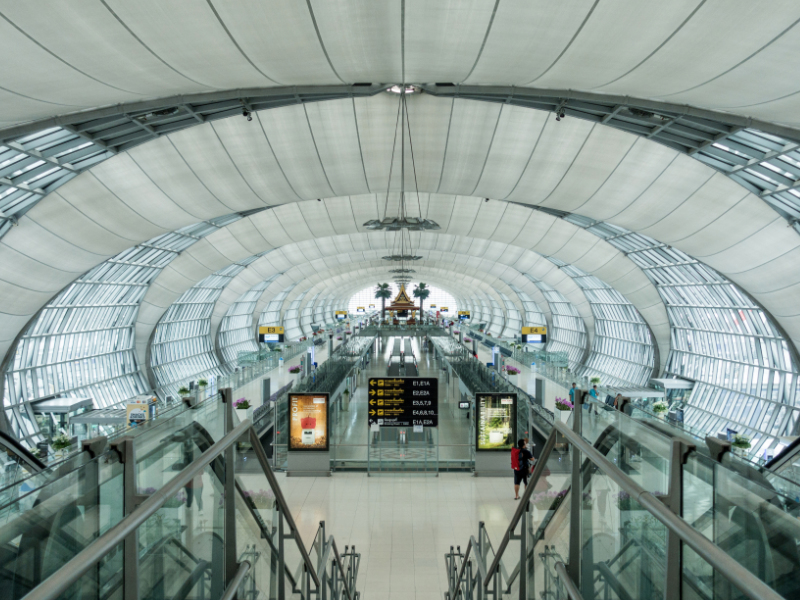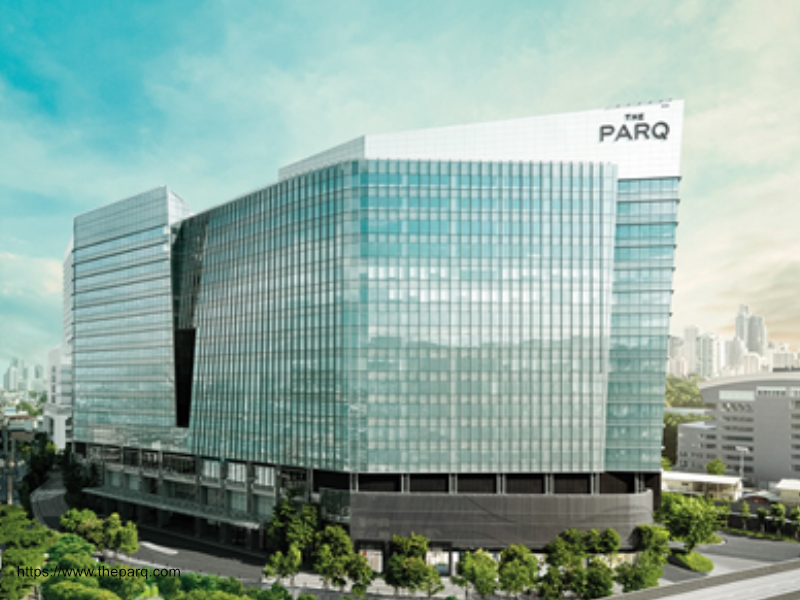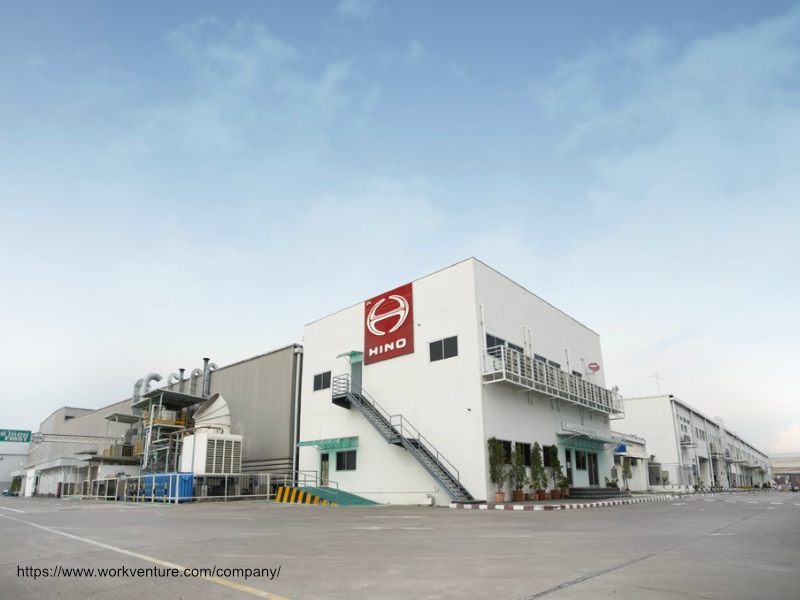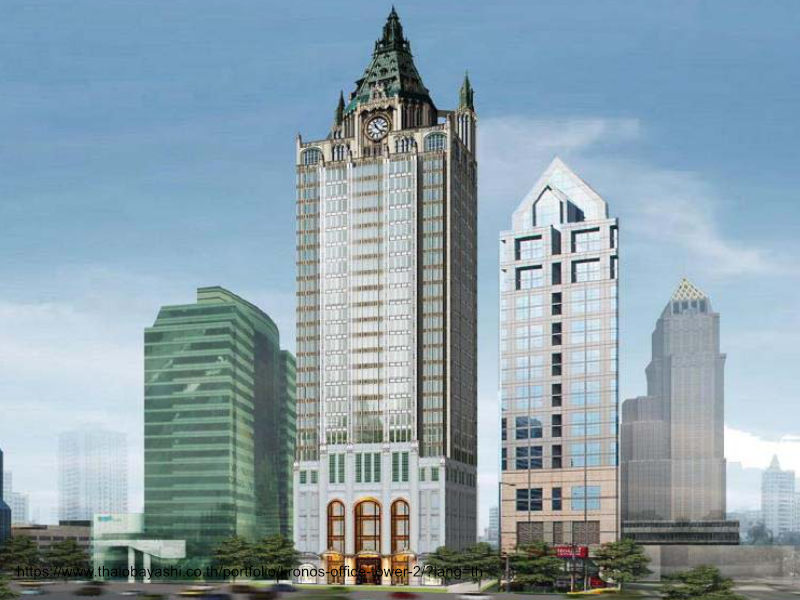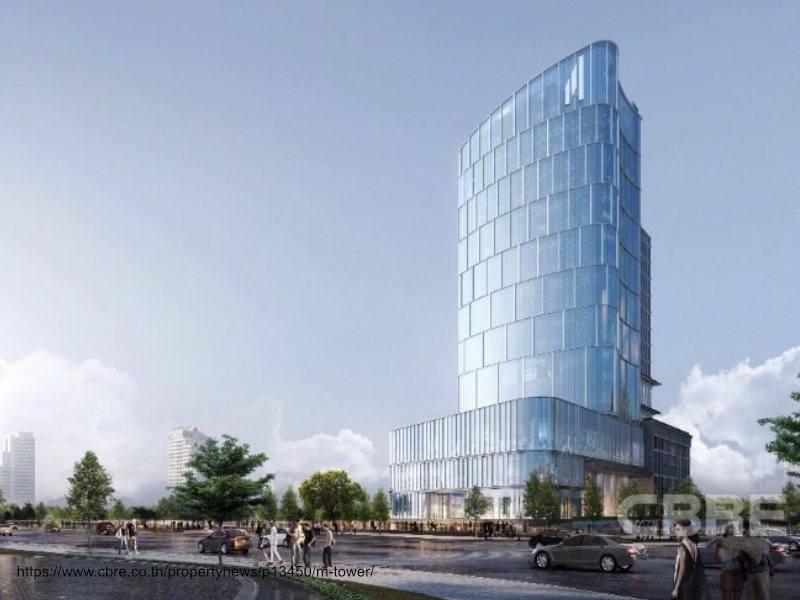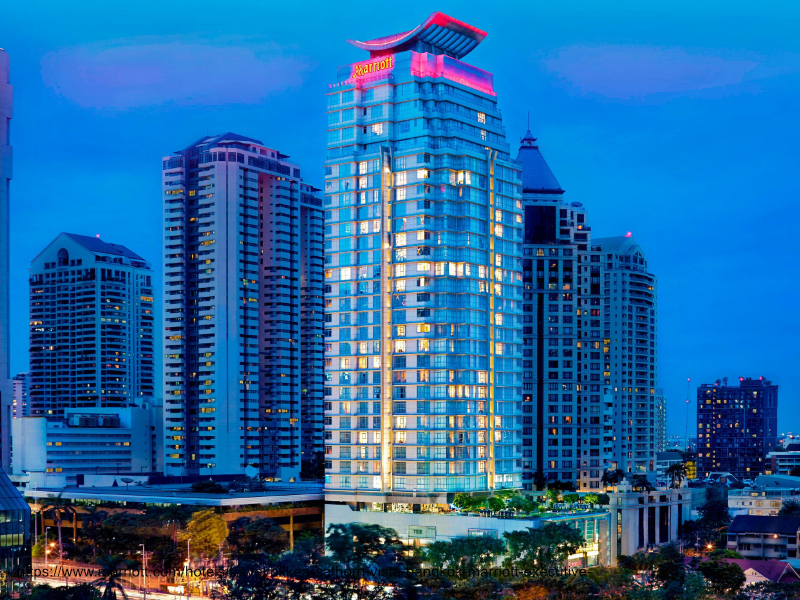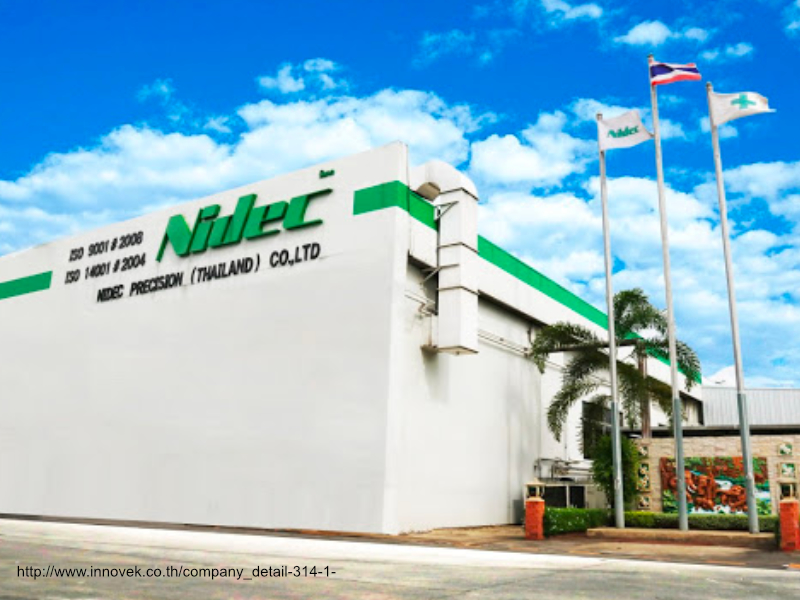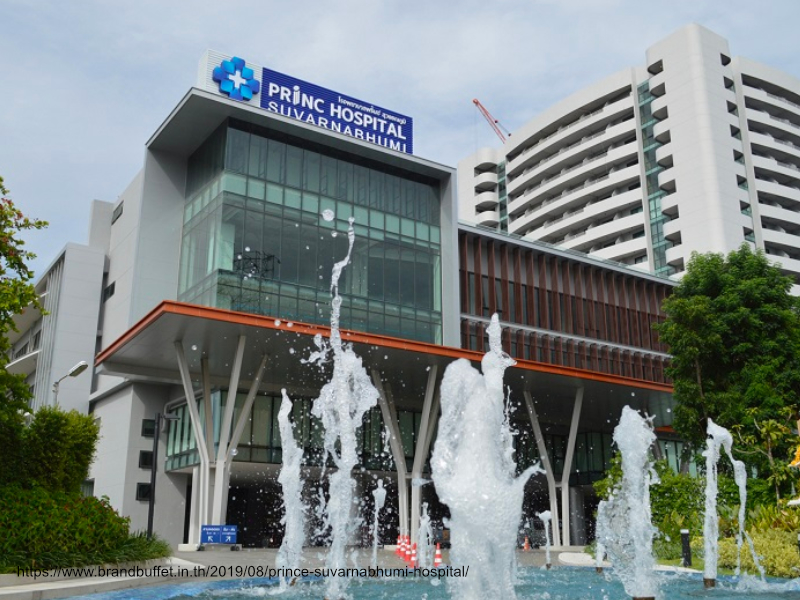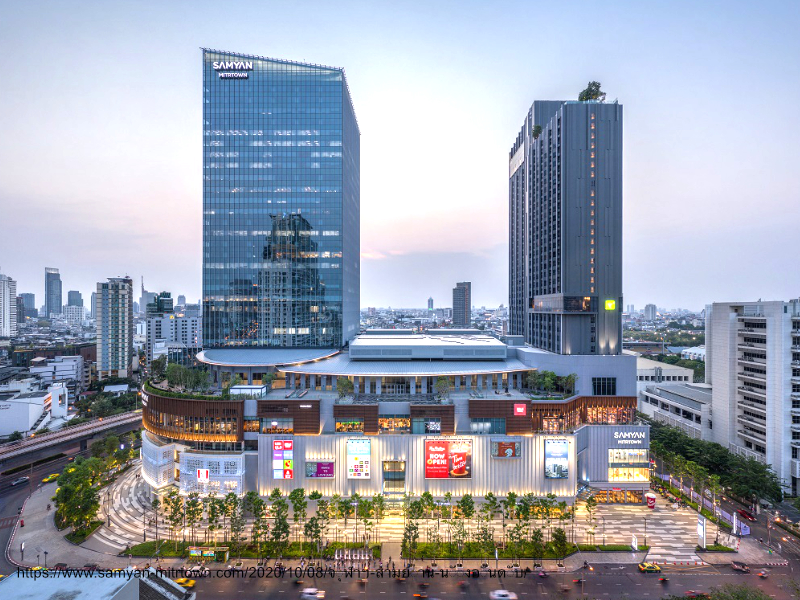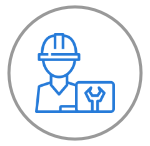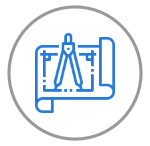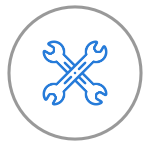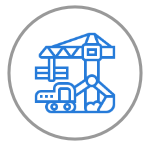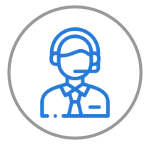 After sales services and maintenance
Every session is sincere
Duct Asia Engineering Co., Ltd. understands that air conditioning and ventilation systems can be overwhelming. That's why we offer a helping hand by professional engineers who provide sincere help and useful advice for customers to decide and plan their steps.